There may be affiliate links in this post which earn me commissions at no cost to you. I usually just try to cover my costs in fees and annual dues to the timeshare exchange companies.

To sign up to receive the updated list of cruises which I can offer free continental flights for, subscribe here.
If you are ready to book a cruise, have even found the one you like on another website, and you're looking to potentially get a free flight or other perks of being our guest, please contact me right away.
To learn about how you can be my guest, and everything is legit, and why I share my discounts, read my post on avoiding the mistakes I made.
Western Caribbean Cruises By Ship
Cruises are filling up fast for February, as I search through the listings I still have availability to call in with requests, but prices aren't shown online. If you're serious about saving money, please get in touch with me and I'll gladly call in for you to verify a price or ask about a price match if you see it for pretty cheap somewhere else.
Free Flights!
Remember, the purchase of the cruise for cheap as my guest earns you points that will in some cases pay for your flights. Take a look at the post where I explain my points and the benefits of my vacation club membership and being my guest.
Carnival Fantasy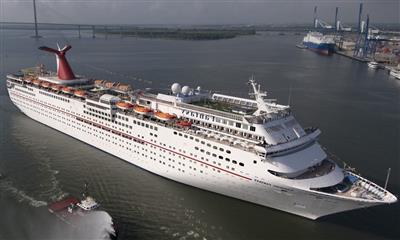 5 Night Western Caribbean Cruise
January 26, 2019
$354 USDPer Person. Double Occupancy.Up to 10,080 Reward Credits
4 Night Western Caribbean Cruise
January 31, 2019
$278 USDPer Person. Double Occupancy.Up to 8,500 Reward Credits
5 Night Western Caribbean Cruise
February 4, 2019
$319 USDPer Person. Double Occupancy.Up to 6,380 Reward Credits
5 Night Western Caribbean Cruise
February 9, 2019
$329 USDPer Person. Double Occupancy.Up to 6,580 Reward Credits
4 Night Western Caribbean Cruise
February 14, 2019
$314 USDPer Person. Double Occupancy.Up to 9,400 Reward Credits
5 Night Western Caribbean Cruise
February 18, 2019
$329 USDPer Person. Double Occupancy.Up to 6,580 Reward Credits
5 Night Western Caribbean Cruise
February 23, 2019
$339 USDPer Person. Double Occupancy.Up to 6,780 Reward Credits
4 Night Western Caribbean Cruise
February 28, 2019
$299 USDPer Person. Double Occupancy.Up to 5,980 Reward Credits
5 Night Western Caribbean Cruise
March 4, 2019
$388 USDPer Person. Double Occupancy.Up to 25,720 Reward Credits
5 Night Western Caribbean Cruise
March 9, 2019
$509 USDPer Person. Double Occupancy.Up to 27,880 Reward Credits
4 Night Western Caribbean Cruise
March 14, 2019
$349 USDPer Person. Double Occupancy.Up to 19,400 Reward Credits
5 Night Western Caribbean Cruise
March 18, 2019
$479 USDPer Person. Double Occupancy.Up to 9,580 Reward Credits
5 Night Western Caribbean Cruise
March 23, 2019
$499 USDPer Person. Double Occupancy.Up to 26,140 Reward Credits
4 Night Western Caribbean Cruise
March 28, 2019
$362 USDPer Person. Double Occupancy.Up to 20,600 Reward Credits
5 Night Western Caribbean Cruise
April 1, 2019
$429 USDPer Person. Double Occupancy.Up to 20,840 Reward Credits
5 Night Western Caribbean Cruise
April 6, 2019
$339 USDPer Person. Double Occupancy.Up to 22,960 Reward Credits
4 Night Western Caribbean Cruise
April 11, 2019
$298 USDPer Person. Double Occupancy.Up to 20,680 Reward Credits
5 Night Western Caribbean Cruise
April 15, 2019
$379 USDPer Person. Double Occupancy.Up to 27,880 Reward Credits